24 HOUR GYM ACCESS
Don't let time be your barrier. We're here for you anytime, our gym is open 24/7.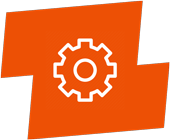 Personal Training Programs
Our personal trainers customise your program based not on a computer program, but your history, goals and fitness levels.
LET US TRANSFORM YOU
With a state-of-the-art gym located in Eastern Suburbs and 12-plus qualified personal trainers on hand, we have specialists from all different backgrounds and expertise ranging from injury rehabilitation, athlete coaching, extensive nutrition guidance and more.